---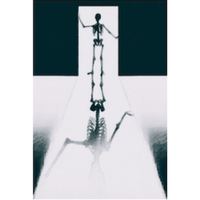 The times they are changin'
— Bob Dylan
How do you find your way in turbulent, uncertain times?
Reestablish a sense of balance? 
And access your inbuilt resilience?
One answer to these pertinent questions lies in the relationship between the dynamic design of your musculoskeletal framework design and the workings of your nervous system, especially as a three-dimensional, gravitational navigation system.
The Human Frame uses the Feldenkrais Method® of neurophysical learning to guide you in re-tuning the relationship between coordination, equilibrium, and orientation. The curriculum consists of ten Awareness Through Movement® classes that harness your brain's inherent ability to learn and change.
Every one of these unique, leading-edge lessons is done in a doorway. This series can help you:
Uncover your blind spots.


Increase your movement vocabulary.


Reinforce your resilience.


Improve your flexibility, balance, and coordination.



Discover how to stand more easily and walk better.
It is a portal, a gateway between one world and the next.
We can choose to walk through it,
dragging the carcasses of our prejudice
and hatred, our avarice, our data banks
and dead ideas, our dead rivers and
smoky skies behind us.
Or we can walk through lightly,
with little luggage,
ready to imagine another world.
And ready to fight for it.
— Arundhati Roy
The Human Frame is about more than using an ordinary doorway as a tool for extraordinary change. It is also about bringing what you'll discover during each lesson into your everyday life.
To make what you learn relevant and instantly applicable, each class focuses on a specific aspect of everyday actions such as standing, sitting, or walking. To help you take your learning beyond the lesson, you also receive practical, easy-to-do suggestions of what to do on your own.
The challenge is in the moment;
the time is always now.
– James Baldwin
Because of the near impossibility of finding a room full of doorways, this course could never have happened in the standard classroom setting. This year's move to online learning was Larry Goldfarb's chance to offer these lessons in his almost annual Awareness Through Movement summer camp.
Now that the The Human Frame recordings are available now, you'll be able to do these lessons on your own. The only equipment you'll need is:  
A doorway that is wide enough to stand in comfortably — and narrow enough to touch with your elbows and forearms without strain or effort.



A chair with a back and without arms (or wheels).
The Human Frame consists of high-quality recordings of live classes. All told, there ten original ATM® lessons:  
| | |
| --- | --- |
| THINGS ARE LOOKING UP | 58:45 |
| ANATOMY OF A SHRUG | 52:51 |
| LEANING IN | 43:32 |
| LEANING AND LUMBERING | 56:37 |
| JUST PASSING THROUGH | 49:59 |
| LEAN ON ME | 52:03 |
| PERISCOPE AND ENGINE | 44:51 |
| MOVING THE KNEE FORWARD | 56:17 |
| A TWISTED STEP | 47:03 |
| A TWISTED STEP - Bonus version | 01:08:52 |
| WALKING AROUND YOUR HEAD | 45:27 |
When you purchase this product, you'll have the choice to either stream the lessons directly from the MIMO website or download them to the device of your choice.  Including the bonus version of Lesson 9, the THF package consists of:
11 Awareness Through Movement® lessons
[Audio files]
You can purchase the *The Human Frame* recordings, transcripts, or both together.

We provide transcripts in PDF and MS Word document format. We make them available under a Creative Commons license that allows you to share and adapt them for non-commercial purposes as long as you give credit to Mind in Motion as the creator.