---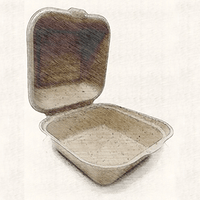 Do you want to get more out of the Awareness Through Movement® lessons you do?

Are you curious about how to deepen your ATM® practice? 
The recordings of Larry Goldfarb's 2020 almost annual winter Awareness Through Movement® workshop, Take it with you (TIWY), are for anyone who has been doing ATM for a while and wants to take their personal Feldenkrais® practice to the next level. 
One of the biggest challenges of any educational approach is the transfer of learning: how you take what you learn in a lesson into life. Larry brings what he's learned personally — doing ATM for 41 plus years — and professionally — teaching classes and individual ATM lessons for 37 years — to this workshop. He's especially excited to share what he's discovered in the past few years about taking your learning with you.
If you want to get more out doing ATM but aren't sure how to or if you'd like to figure out what kind of "doggie-bag" could help you take your learning beyond the lesson, this workshop is for you. During TIWY, you will:
Learn how to make an 

ATM

 the beginning, rather than the end, of learning.

Get better at dealing with getting stuck, frustrated, or lost during a difficult 

ATM

.

Find out how you can better benefit from easy lessons.

Discover how to use 

ATM

 tactics to overcome challenges and improve your ability to do the things you love.



If you'd like to learn more about the workshop, what inspired it, and what it has to offer you, please take a look at Larry's latest blog or listen to Larry's introduction to the workshop, which was the inspiration for what he wrote in his blog.
Here's a list of what you get when you buy the digital audio recordings of Larry's 2020 winter workshop:
Table of Contents:
| | |
| --- | --- |
| Introduction to TIWY | 21:54 |
| ATM 1 – ESTABLISHING A BASELINE | 36:32 |
| A few comments on ATM 1 | 3:08 |
| ATM 2 – LIFTING YOURSELF FROM EACH END | 1:06:37 |
| A brief discussion of ATM 2 | 10:50 |
| ATM 3 – CIRCLING THE HEAD 1 | 30:09 |
| Expect to be surprised | 13:20 |
| ATM 4 – CIRCLING THE HEAD 2 | 1:05:25 |
| ATM 5 – HOLDING THE HEAD AND MOVING THE LEG | 55:41 |
| Reflections on ATM 5 | 27:03 |
| ATM 6 – PULLING YOUR OWN LEG – AND BEING A BOBBLEHEAD | 39:45 |
| Post-workshop reflections | 24:29 |
Live workshop audio-only recordings
6 Feldenkrais Method® ATM® lessons plus 6 talks and discussions
MP3 files you can download or stream