---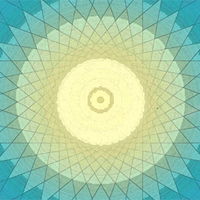 Jigoro Kano, the founder of Judo, transformed jiu-jitsu into a martial art that anyone could practice. With this art of self-defense, your prowess doesn't depend on natural talent or on how big or strong you are. Instead, your abilities hinge on how efficiently you move, meaning your physical awareness and coordination. Moshe Feldenkrais, an engineer and second-degree Judo black belt, developed the method that bears his name by applying the biomechanics of this revolutionary martial art to everyday life's activities and actions. 
One of Judo's fundamental aspects underlies hundreds of movement lessons he created: learning to move from your center. Mobilizing this area, also known as the hara or dandien, to activate your core is key to realizing your inherent solidity and strength. Fundamental to many of the moving arts and sciences, this proficiency requires precise coordination of the body's largest muscles and the ability to articulate the hip joints and lower lumbar vertebrae with finesse. 
When his students informed him of their interest in this theme, Dr. Larry Goldfarb developed this contemporary program using Feldenkrais' renowned but rarely taught "Five Winds Kata" sequence as an inspiration.  Combining classic Awareness Through Movement classes with updated and original lessons, Larry created an intriguing, accessible series to help you:
Connect with your center. 


Alter unconscious habits, release long-held muscle tension, and transform how you move.


Revitalize your self-image and enhance your kinesthetic sense.


Develop inner balance and strength.


Shift the locus of attention from behind your eyes to deep within the pelvis.


Improve the ease and fullness of breathing.



Discover your capacity for integrated, potent action.
The Moving from Your Center program includes the 14 sessions of the original series, plus five bonus classes, and THE BALL IN THE BOWL, a new lesson created especially to bring together everything covered in this series.

Table of Contents:
| | |
| --- | --- |
| MOVING THE KNEE CLOSER AND FURTHER AWAY | 52:11 |
| THE LIMBS AND THEIR TRUNK | 50:34 |
| LIFTING AND SHIFTING | 49:40 |
| AROUND THE CLOCK | 104:08 |
| MAPPING THE BREATH | 42:39 |
| INTERFERING WITH THE BREATH TO IMPROVE IT | 46:50 |
| HOLDING THE KNEE | 1:00:31 |
| ON THE WAY TO LYING DOWN | 49:42 |
| COUNTERBALANCING | 52:25 |
| IDEAL FOLDING | 56:54 |
| LEANING BACK | 50:04 |
| TALLER AND SHORTER - Lying and sitting | 9:43 |
| SHORTER AND TALLER - Sitting | 4:15 |
| THAT PLACE BETWEEN YOUR SHOULDERS | 54:02 |
| TWISTING THEN FOLDING | 54:57 |
| ROUNDING AND ARCHING RECONSIDERED | 59:18 |
| ELBOW TOWARD SITTING | 55:00 |
| ELBOW TOWARD SITTING Version 2 | 53:51 |
| GIVING YOURSELF A LESSON | 50:21 |
| THE BALL IN THE BOWL | 55:21 |
Live workshop audio-only recordings
20 Feldenkrais Method® ATM® lessons
MP3 files you can download or stream