---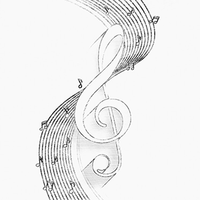 If you are a musician, you know that the ways you sit, stand, breathe, and, if you play instrument, how you hold it are major factors in the way your music sounds. Your posture and the ways you move are also central to how you feel when you're practicing or performing, and, perhaps more importantly, how you feel after singing or playing.

The Joy of Harmonic Movement is designed to improve how instrumentalists and vocalists move.
These movement lessons were developed, tested, and perfected by the late Richard Ehrman in his groundbreaking and renowned Awareness Training for Musicians at Berklee College of Music. The program develops your dexterity and fine motor coordination, improves your posture (sitting or standing) while playing an instrument or singing, betters the way you breathe, and creates ease in performing.
| | |
| --- | --- |
| Introduction to Recorded Lessons | 6:29 |
| Coordination Flexors Extensors | 57:38 |
| Breathing See-Saw movements of imaginary ball of air | 1:06:01 |
| Side Bending (Lateral Flexion) | 1:07:42 |
| Push through Foot, Reach with Arm | 48:40 |
| Shoulder/Hip Circles | 1:05:37 |
| Pelvic Clock | 1:10:25 |
| Sit 1 | 33:08 |
| Sit 2 | 46:26 |
| Sit & Turn | 53:44 |
| Sit, Push through Feet | 55:40 |
| Arm Circle | 48:15 |
| Foot to Head, roll to sit | 58:33 |
Live workshop audio-only recordings
10 Feldenkrais Method® ATM® lessons
MP3 files you can download or stream