---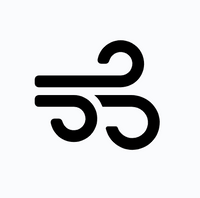 The way you breathe — the rhythm of your respiration, its anatomical and emotional dimensions, the biomechanical means and neurophysical mechanisms, the resulting nuance, effectiveness, and potency, all of this together — has been influenced and impacted by illness, injury, intense incidents, and instruction. Your reactions to training and trauma become part of how you move and hold yourself. 

Reactions turn into physical habits, which become automatic, persistent, and, though others often recognize you by the way you move and hold yourself, invisible to you — because they happen below the threshold of everyday awareness. Whether you notice these relentlessly recurring patterns or not, the effects are real, they're detrimental, and they keep building up over time. The resulting limitations reduce your respiratory repertoire and resilience, inhibit motion and emotion, and restrict physical and mental flexibility. 
By imposing deliberate changes, relying on willpower, requiring strict adherence and constant vigilance, many breathing techniques end up narrowing your focus and diminishing your movement vocabulary. 
The more compulsively you breathe, the more difficult it becomes to modify or adjust the way you're breathing. Gradually, you'll lose your inborn capacity to respond, adapt, recuperate, and recover. Like walking with your shoes tied to each other, learning to breathe in a regimented manner regardless of whatever you're doing at the moment can make you constrained, clumsy, and ill at ease in your own skin.
There are other ways to reclaim that sense of being at home within yourself and the ability to breathe easily. Starting with the understanding that you and I are made to move easily and breathe well, the Feldenkrais® approach is based on the insight that improvement happens when we eliminate that which interferes with our built-in ability.

The Awareness Through Movement® lessons in It's a Matter of Life and Breath introduce you to just such an approach to self-knowledge and self-improvement. Each one begins by asking you to notice how you are breathing before guiding you to explore different, often unusual ways to breathe. For instance, in one ATM®, you pull your belly in while exhaling while in another you pooch it out. You explore various modes of breathing to develop greater flexibility in adapting how you breathe to what you're doing and to discover how the motion of your trunk — your upper chest, lower chest, and your belly and lower back — drives the action of breathing. Along the way you can uncover the places where you hinder your breath and find out how to unlock your potential for robust and responsive respiration.
This program takes a gradual approach to exploring, understanding, and expanding the ways you can breathe. The lessons do not require any prior Feldenkrais experience. If, on the other hand, you are a seasoned ATM aficionado, you will find classic classes along with a brand new take on SEE-SAW BREATHING.
It's a Matter of Life and Breath consists of high-quality recordings of live classes. All told, there are 14 original ATM® lessons. Here are the titles [and run times] of each lesson:
| | |
| --- | --- |
| AN INTRODUCTION TO BREATHING | [55:10] |
| WHAT ABOUT BREATHING OUT | [46:25] |
| SYNCHRONIZED BREATHING | [55:17] |
| TWISTING AND TURNING ON THE SIDE | [47:12] |
| GETTING TO KNOW YOUR TRUNK | [46:16] |
| CONTRACTING THE ABDOMEN WHILE EXHALING | [44:56] |
| WHEN ONE DOOR CLOSES | [45:42] |
| STOPPING THE BREATH | [46:15] |
| EXPLORING THE RIBS AND STERNUM | [50:46] |
| BUBBLE UP AND DOWN | [37:58] |
| ON THE DIAGONAL | [45:31] |
| THE LONG AND SHORT OF IT V1 | [42:45] |
| ELIMINATING THAT WHICH INTERFERES | [51:32] |
| BREATHING EASY | [45:54] |
When you purchase this product, you'll have the choice to either stream the lessons directly from the MIMO website or download them to the device of your choice.  The It's a Matter of Life and Breath package consists of:
14 Awareness Through Movement® lessons
[Audio files]
Are you Interested in purchasing transcripts of these lessons? Make sure to choose the proper product variant, Transcripts + Recordings, or Transcripts Only.
We provide transcripts in both PDF and editable MS Word .docx file formats. They are available under a Creative Commons license that allows you to share and adapt them for non-commercial purposes as long as you give credit to Mind in Motion as the creator.